Creating and Enabling iSCSI (COMSTAR)
Before creating any LUNS and iSCSI services in NAPP-IT you'll need to enable COMSTAR.
Go to the comstar section in the services menu dropdown.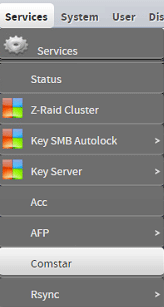 Enable the services "COMSTAR Service", "ISCSI target service", and "ISCSI initiator service (optional)".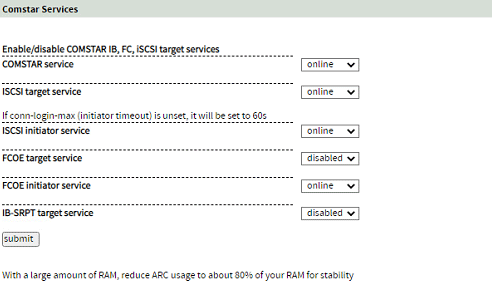 Now you can proceed to create iSCSI LUNS and Targets.