Creating a ZPOOL HA Service
To create a ZFS High-Availability Service on RSF-1 you must first make sure you've created the ZPOOL on both nodes (or only one if they have a shared disk back-plane).
You may check pools and their status in the Pools menu in RSF-1 as well as in your Napp-IT GUI (if you're using Napp-IT).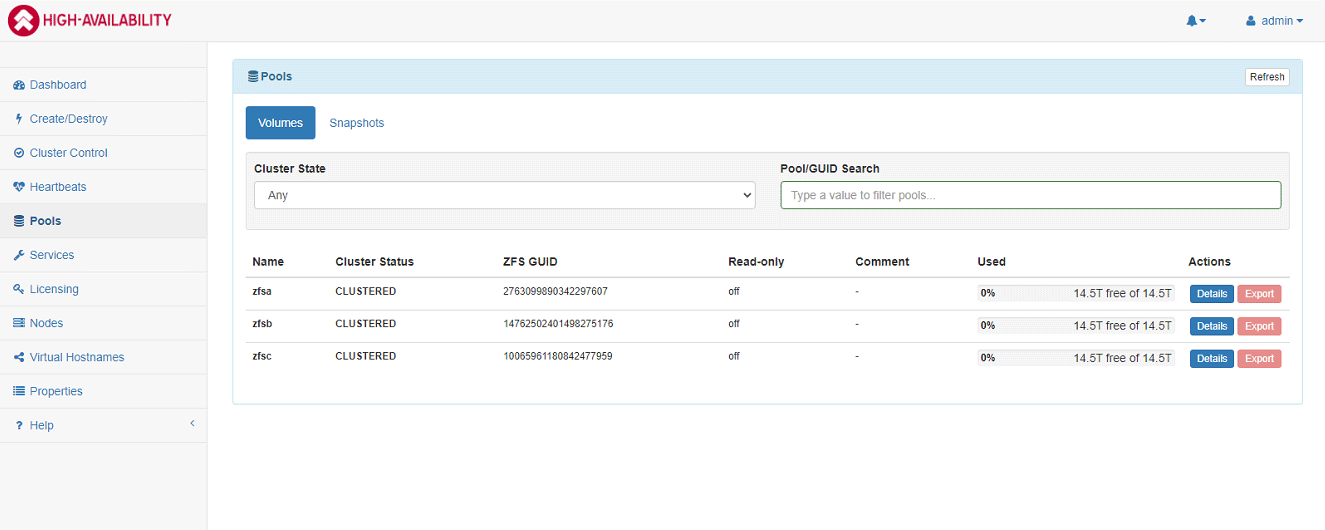 Once that is done you may go to the Services → Add Service (Button is on the top right)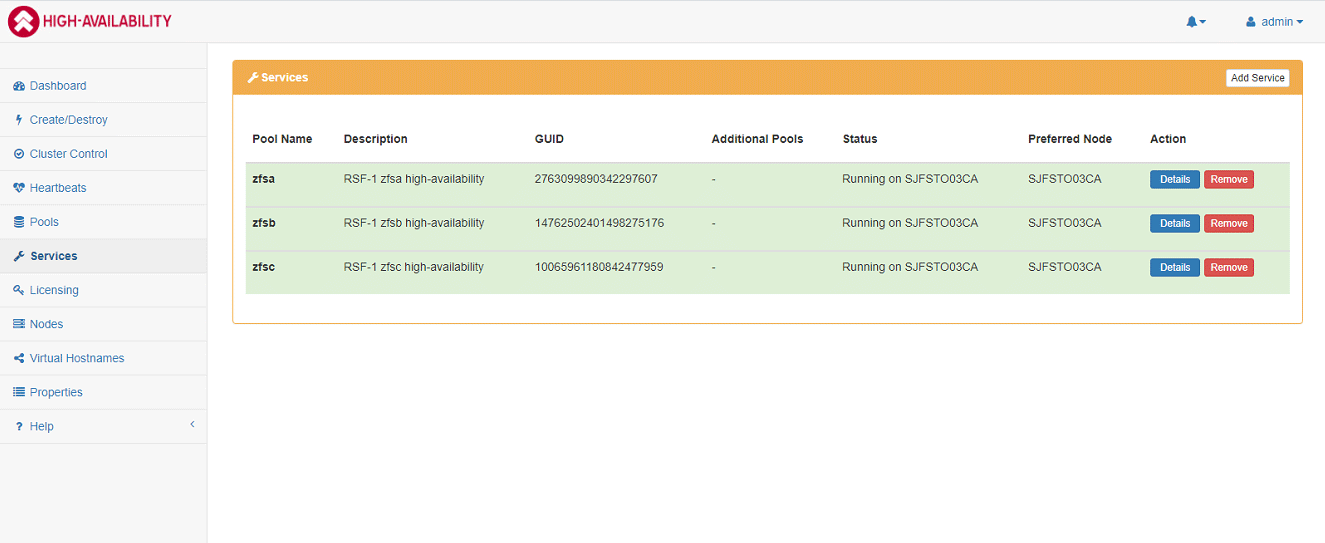 Add the pool you wish to.
Now go to Virtual Hostnames → Add Hostname

Give a Virtual Hostname to your Pool Service (e.g.: VIP-ZFSA) and an IP Address on your storage or LAN subnet. Keep in mind, if you have multiple network cards you might want to pick a specific one for management purposes and one for your virtual hostnames/ips.