Installing OpenVPN on Windows
To install OpenVPN on Windows open the exe file sent to you by an Administrator and click on Install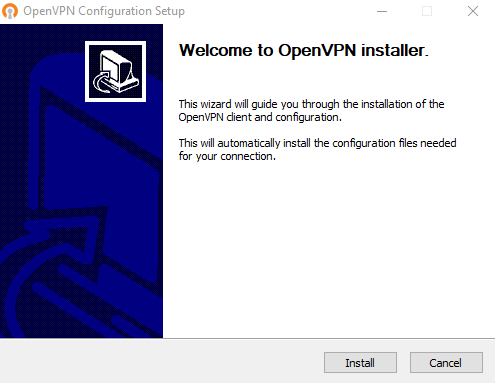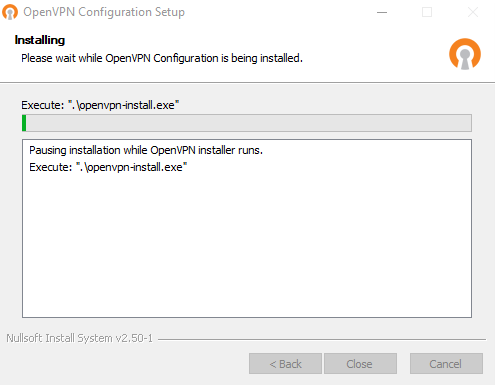 A new window will pop-up, prompting you to install the client itself. Click Next!
This only happens if you don't have the OpenVPN client already installed.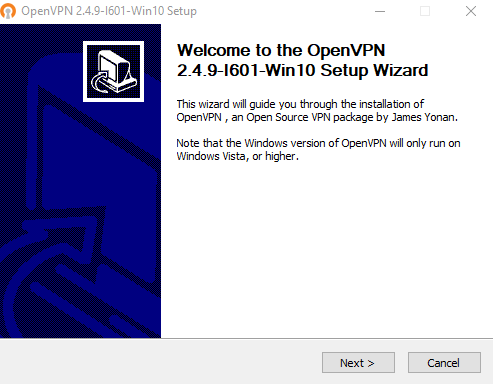 Now click on agree.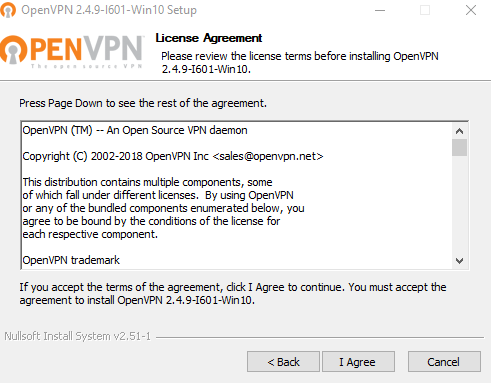 Click on next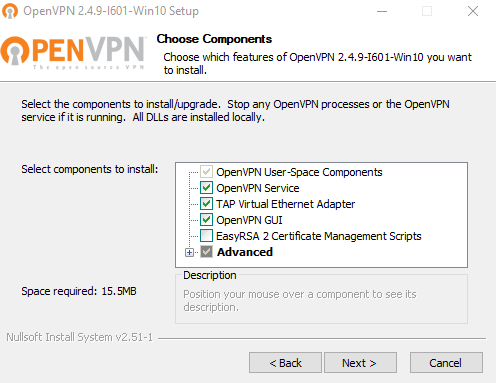 Click on Install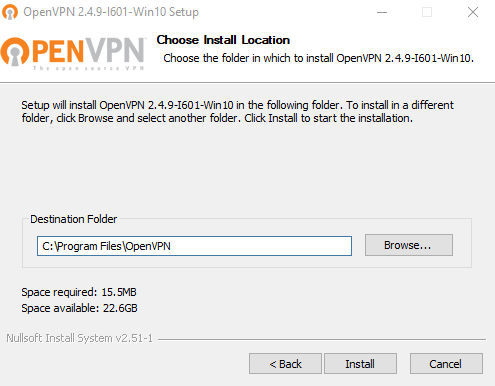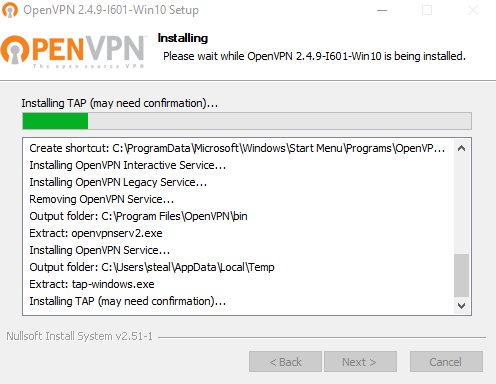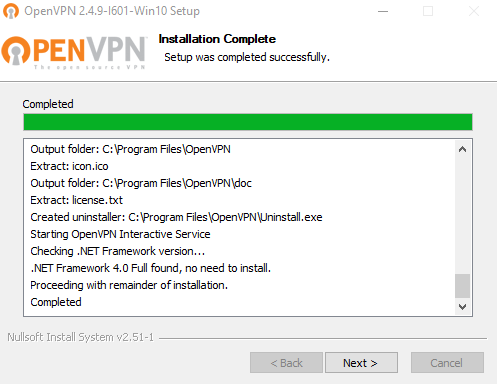 Now you can click next, finish the installation without showing the readme file by clicking on the checkbox.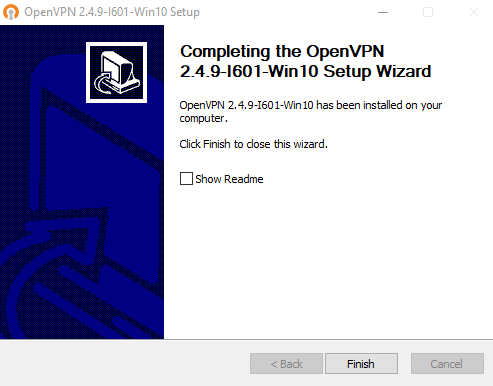 Finally click the close button on the final window.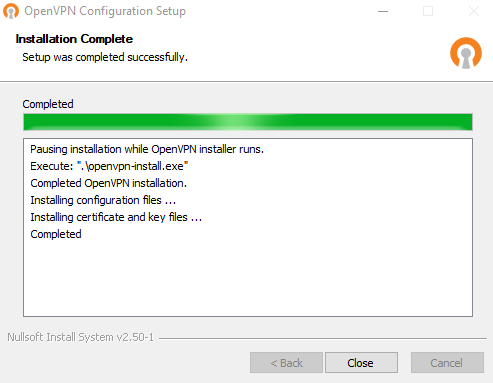 Now you can open OpenVPN by clicking on the Desktop Shortcut.

Once open, right-click on the OpenVPN icon in the notification section and click Connect.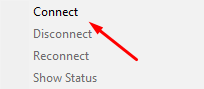 Done!